What is Resin Art & How to Make it? Free Guide For Beginners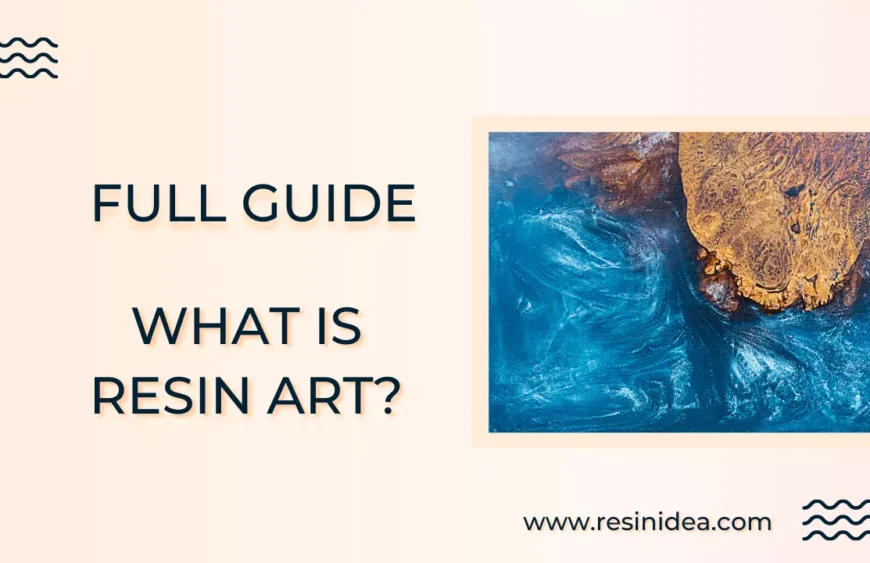 Are you searching for what is resin art and how to make it? Here is a guide for beginners trying to learn epoxy resin art. This article will help you to understand, how to start resin art as a beginner. Epoxy resin art is a unique and expressive form of fluid art. If you are not familiar, then you must have seen some art pieces like transparent liquid art on social media, TikTok, Instagram Reels, or youtube. Resin painting and art are lately on-trend and soon it will become a household thing for every art lover.
Though the resin designs look marvelous, they are equally complex if we understand them deeply. Different types of resin art include casting, sculpture, and jewelry. Let's dive in and go through step by step guide on epoxy resin art for a beginner. By the end of the article, you will be able to answer, how a beginner should do resin art, what are tools required, safety measures, and the resin business.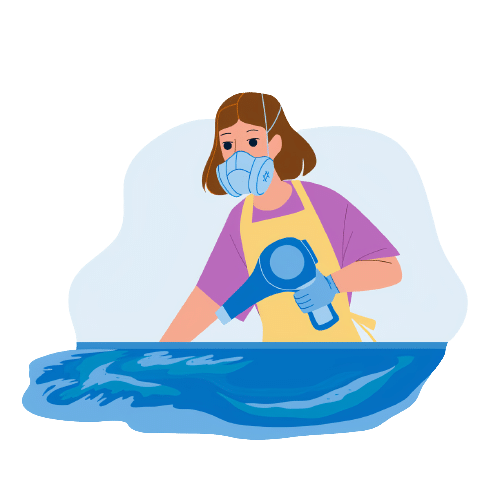 What is resin art? How to start as a beginner?
Resin art is created by mixing chemical Epoxy resin with colorful pigments and various additives. Gradually, it hardens and becomes a solid plastic with a clear blend of added pigments. As a result, we get a hard and durable solid 3D painting or respective shapes.
This kind of artwork is famous because it's so natural and easy to do. Moreover what makes it more popular is its somewhat unpredictable color-blending nature. We can say "Resin Art is an extended version of traditional painting on canvas". All we need to do is to show our choreography and mixture of modern art.
There are endless possibilities and creative ideas in which we can create resin molds and shapes. In our upcoming blogs, we will be sharing some amazing ideas and examples. Now we will have a glimpse of what is resin made up of, its materials, and the market.
Types of Epoxy Resins
Let's have a look at the chemical composition part of resin art. So before using chemicals like epoxy resin, we must be aware of them. Here you will be learning about the raw components of this art, we are sure after this you won't be having any confusion.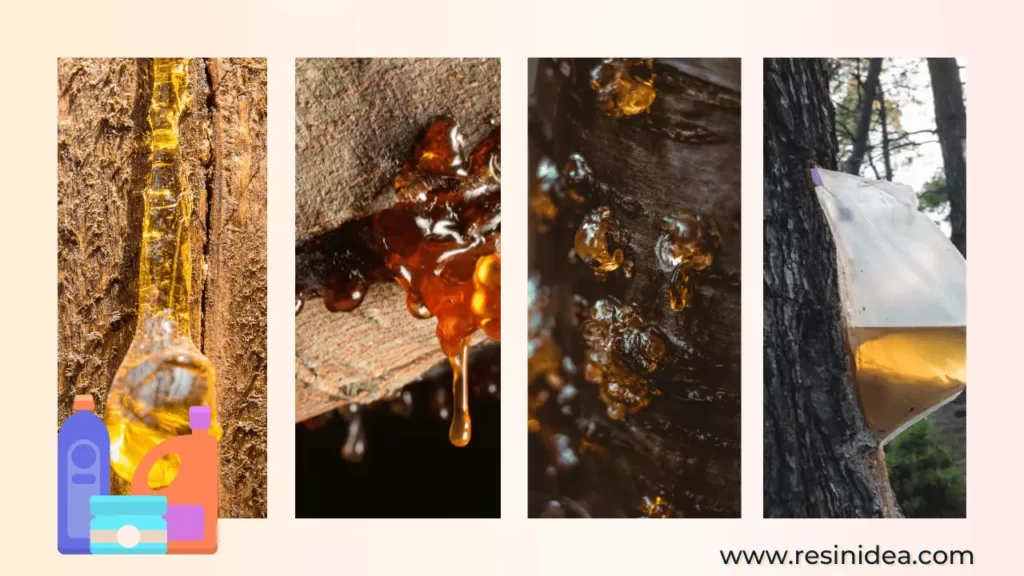 What is resin made up of? Resin is a natural chemical that is obtained from the bark of a tree. In ancient times people use resin as a preservative, as chewing gum, and as a coating. Now in resin art material, we use synthetic resin called epoxy resin. It comes with all the properties of natural resin as well as some enhancements like clarity and hardening properties.
So, what is the meaning of the term "epoxy"? Epoxy is polymer of the epoxied group which is used as a plastic adhesive. In industry, epoxy is combined with various chemicals to form different compounds and materials.
What is the difference between resin and epoxy resin?
Resin is a natural chemical that we obtain from plants whereas epoxy resin is a combination of adhesive polymers (epoxies) and natural resin. Most resin artists use epoxy resin to make resin art as its cure time is very less and strong compared to natural resin.
That is how epoxy resin is created and used for different purposes like art, tools, coating, and much more. We will be differentiating more uses of resin, further.
Basic Materials Required to Make Resin Art
Doing resin craft as a profession takes lots of effort, creativity, and a lot more knowledge about chemicals, pigments, and components. Here you can learn how to do resin art. To start resin art we need some basic essential tools which are discussed in brief below.
1. A Work Area
You may prefer to use a table covered with a plastic sheet. Make sure that it will be wasted for sure if you are a beginner. It helps to prevent the other surfaces and surrounding near your workstation in case of mistakes. Making some stuff with resin art for beginners is never less than an experiment.
2. Resin and Hardener
Consider selecting the most suitable resin for your project. A nice and clear resin can make your work easier. There are different types of resins present in the market but avoid toxic resins. Use Hardener to mix with resin so that your design dries up fast and becomes hard easily. There are more parameters about dealing with resin and hardener will discuss them in our coming blog posts.
3. Pigments
Creative use of pigments can take your resin artwork to a next level. Basically, for beginners, we reckon them to learn proper color mixing. In pigments, people prefer using glitter, colors, tiny kinds of stuff, photos, clips, leaves, and much more to explore.
4. Plastic Cups and Stir
To either mix up the hardener with resin or additive pigments you will need something to mix with. Plastic cups are more beginner-friendly and even very popular artists use measuring plastic cups. It does two jobs at a time. We can use it for mixing and pouring your resin into molds or whatever way you prefer. A plastic stir also plays an important role in mixing and cooling.
5. Heat Gun
A Heat Gun is a device used to shoot out the extra bubbles in your resin design or project. The beginners must focus to make a steady design without any air bubbles. If you face air bubbles in your resin artwork then consider using a heat gun. It makes the upper surface warm which results in the bursting of air bubbles.
6. Weighing Scale
Initially, after we finish one project then some quantity of resin remains. As a result, whether we use excess or less, both are critical conditions for a resin artist. To gain more accuracy for a resin project we must use measuring or weighing scales. A weighing scale makes your artwork more efficient.
7. Gloves and Masks
The use of gloves and masks gives your protection against the toxicity of resin chemicals. Better choose good quality resin, even though we should use proper safety equipment.
What is resin art used for? Some common resin art designs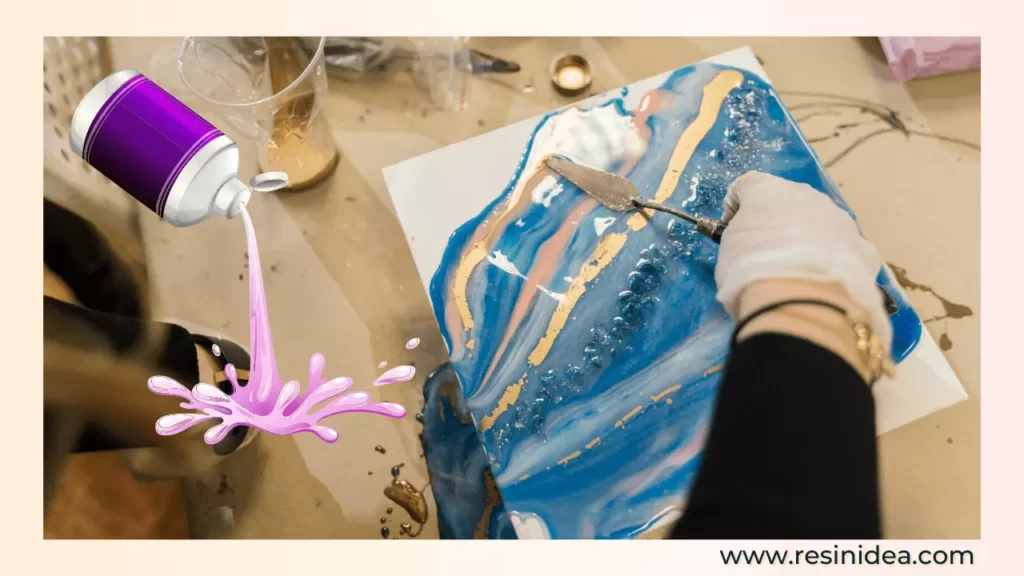 Are you stuck that what are the uses of this new form of epoxy art? You must be wondering what kind of art and craft is possible with resin. Creativity has no limits, there are infinite ideas to express the present, past, and future through your artwork. So, here we will go through some resin art ideas to broaden your vision and blow our minds simultaneously.
There is no such expert resin artist, ideas and creativity always have an edge, though the experience may play a vital role in one carrier. Never stop experimenting with resin if you really wanna create products out of the box.
Therefore here are some art forms of resin that are very popular in the USA, Australia, and the Middle East.
1. River Table Epoxy Resin Art
River Table resin art was initially groomed in the USA and is now a worldwide popular idea. It's a special kind of artwork where an artist uses a combination of epoxy resin and wood planks. They fix the resin in such a way that it seems like a river flowing on the table. It's all possible with good quality epoxy resin and mastered craftwork.
2. Wooden resin art
This idea is also very popular lately. All you need to do is to take some wooden pieces of blocks, furniture, and interesting object. Cover up with resin and let it harden. Soon it dries up and looks as if picked up the same from an ocean. That's so cool, to be honest.
3. Photo art with resin
You must have seen on social media of your favorite DIY creator. This fashion is trending and photo framing with cute resin stuff is on a boom. Resin help to make your photo frames more durable which turns into a memory.
Creators also make resin coasters, bookmarks, and poster images. It's a nice idea to work with, else you can also come up with some additional creative stuff.
4. Crockery and Home Decor
Well, there are some molds for cups, mugs, glasses, pots, and more. Use them and make amazing crockeries for your next dinner. We can also replace some cool stuff in our homes with resin-molded statues. Create some cute and unique resin collections and gift them to your loved ones, family, and friends.
Is resin art very expensive?
The resin art is not affordable to be very straight. It's expensive for obvious reasons. Epoxy resin and hardening chemicals cost from $1.2 to $5 per kilogram (on average).
Soon after you will also need Pigments like colors, alcohol inks, and other stuff which make your budget tighter. Additionally, you need some tools and other resin products which can hardly be followed as a hobby. Going to the professional level may also increase your expenses. So, therefore, resin art is not budget-friendly art. A normal person can try it but he or she can't afford it as a regular hobby.
Hey, we have good news for you: If you do resin art professionally then you may end up cutting huge gross margins. You can buy a good-budget resin kit and be more productive. In the market, the demand for resin art products is very high and people are earning tons of money by showing their creativity.
Safety while working with epoxy resin
Are you concerned that how to be safe while doing resin art? Safety with resin art is very important. Epoxy resins are non-toxic but the Hardeners are volatile and toxic to some extent.
Dealing with epoxy resin and hardener must be done with hand gloves. Most of the time try to cover the hands because it may cause itching when it comes in direct contact.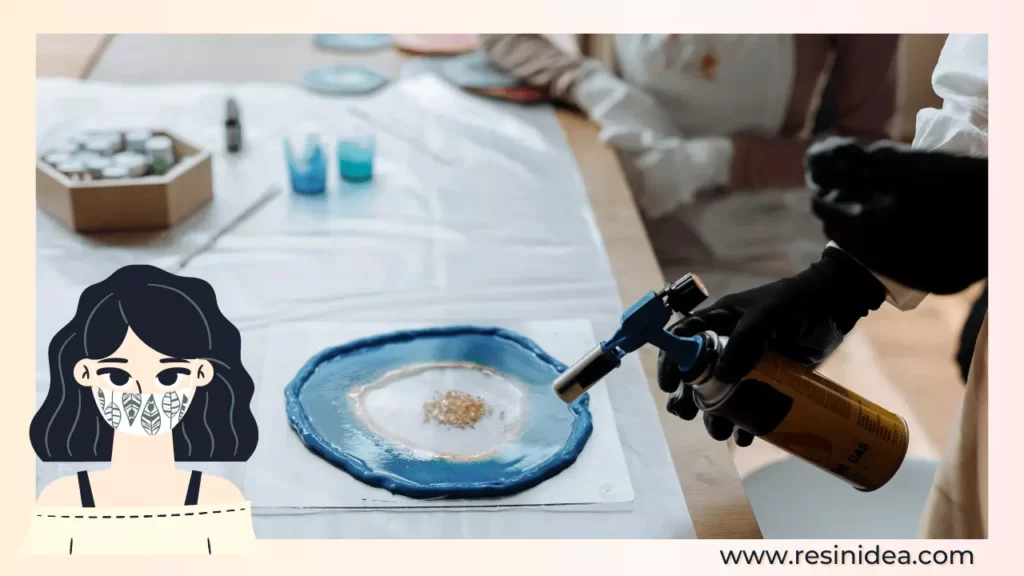 You also may get a strong odor which may cause respiratory problems, we recommend wearing a respiratory mask. Your artwork must be in a limited area and that too on a plastic sheet. As you are aware that resin is sticky so it may split the n floor, clothes and skin. To remove do a gentle wash with warm water. Avoid children's contact while working with resin.
These all precautions must be followed until the resin gets hardened. Once the final product is prepared, you never need any safety or precaution. Resin art is not a household business to do, but the lockdown tended us to create some tiny art in our homes.
Better we should isolate our work in our homes which can't come in contact with kids or pets. Resin for art and crafts is safe and you can work confidently if you follow safety measures.
Where to buy resin supplies, materials & products
There are several online sources but only some of them provide you with promising quality. Try to find resin at your local vendors and marketplace, as we should always support traditional art and culture.
In countries like India, the USA, UAE, Australia, and Europe region you easily get resin art products both via a shop as well as a doorstep. If you can't find good quality or are confused then consider checking out some products link below.
Note: As an affiliate, we may earn a little from your successful purchase at no additional cost. Moreover, additionally, we provide you with a free step-by-step guide to working with epoxy resin.
Free tips for resin art Beginners in 2022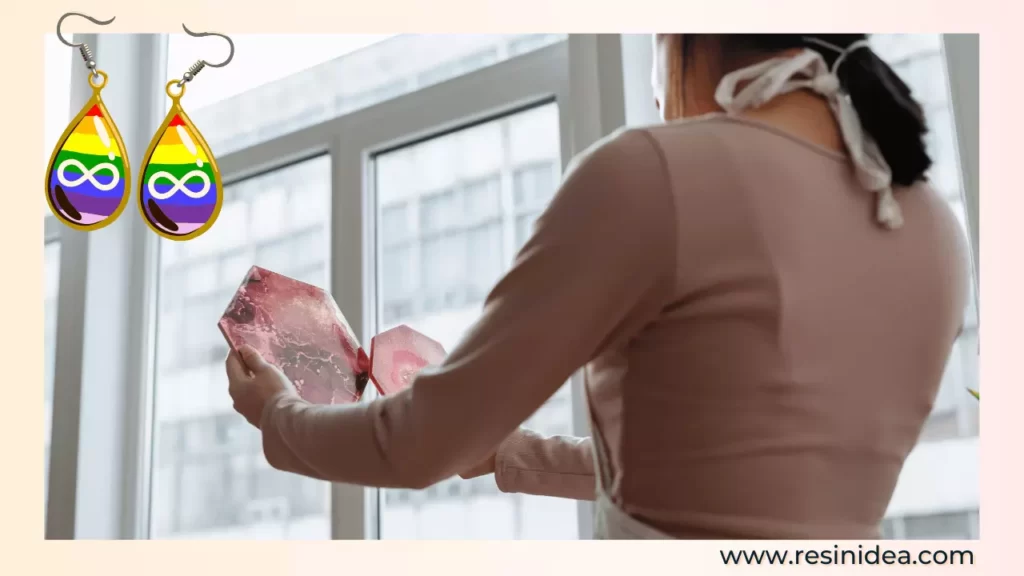 For a beginner resin artist, the most important thing is to be patient. Initially, results won't come your way but your hardcore interest and love of art will keep driving you forward. It's a complete trial-and-error method art. You should avoid copying others' ideas and focus on unique and fresh content. Also, don't forget to follow us on our social media handles for the latest resin ideas, tips, tricks, and updates.
Here are some common mistakes which beginners tend to do in resin art:
Inconsistent mixing and improper stirring.
No measure or scaling (consider buying a weighing machine)
Not enough resin art tools, buy all the required resin products.
Being impatient and taking off molds early, ruins all hard work.
Solely dependent on molds, you must try something unique.
Therefore, focus on learning and trying new stuff. You may go for some online resin art tutorials and guides. Do proper research and never be impatient. We should never forget the fun fact that resin takes time.
Frequently Asked Questions (FAQ)
Is resin art a profitable business?
The resin art market is growing day and night. Artists are creating quality resin designs and highly customizable products. The resin market is growing rapidly and the average resin art product ranges from $150 to $2200 in respective e-commerce stores. By 2025 this market will reach up to $15 Billion. So, there is a huge scope for resin art creators.
Is it hard to do resin art?
Absolutely no, even though we have been repeatedly saying that there is no need for any masterclass to start making our resin art. It's very simple to create resin art with a natural flow. Whatever we create is very unique and natural in itself it doesn't require further justification. Although, we can learn this art with workshops to gain more control.
How to sell resin art?
There is huge competition in the market considering the huge demand. As we mentioned earlier, the resin is something that needs pure creativity and a cool design. If you have unique ideas and a creative mindset, the market is yours.
Conclusion
We hope this blog post gives value and you learned "what is resin art?". Try all the recommended methods and tools. Slow and steady wins the race, order a resin pack today and start making something of your own. Try different types of colors, pigments, and creative stuff. If you are doing the job in a good manner then consider sharing your designs on social media. Always prefer choosing a good resin art kit before starting your own epoxy resin business.
So friends, at last, it's our request is to please give your feedback in the comment section about this article. For many resources and deep studies on specific topics in resin, check out the following links.
Other sources to read more